Our Ethos
We believe that beauty is more than skin deep. It is inclusive and about the health and beauty choices we make, where the ingredients come from, and how impactful they may be towards our health and the environment we live in today.

Thousands of toxins surround us daily, which are almost impossible to avoid. These toxins may aid in unforeseen issues such as cancer, allergens, reproductive and organ disruptions, etc. Surprisingly to this day, more than a handful of toxins are found in health & beauty products from many major cosmetic companies.

At Rasing Beauty, our mission is to be part of an evolution to help maintain a beauty-conscious lifestyle to reach our skin health goals.
Our Story

Rasing Beauty started with a passion to stay connected with the importance of looking after our skin.

Our Mission

Our mission is to provide the best inclusive, sustainable, and ingredient-conscious skin care services.

Our Goal

We aim to deliver the best professional-grade skin care treatments from our studio to your home.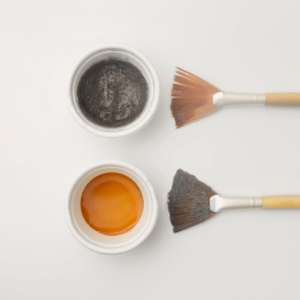 Our Commitment
We are committed to evolving and providing the best skin care services with professional-grade ingredients that are the following:

Clean
Formulations and ingredients that have not shown or suspected to harm human health and the environment.

Non-Comedogenic
Formulations and ingredients that do not clog pores.

Transparent
The brands we partner with disclose their ingredient lists fully.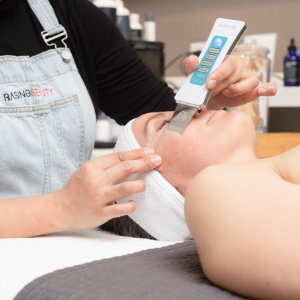 Our core values
Inclusivity
Beauty is for everyone.
Eco-friendly
We love to incorporate eco-friendly and biodegradable goods every time we provide a Rasing Beauty service, and we also love retailing brands with the same mindset.
Charitable
We are obsessed about giving back to our local and global communities.